Winnie Harlow Talks To Vogue On Beauty, Career And Life
Canadian model, Winnie Harlow is someone we've followed for some time. She was diagnosed with a chronic vitiligo when she was four. She was bullied and called names because of the pigmentation of her skin and eventually dropped out of High School. Winnie Harlow could have given up, but hers is a story of doggedness and determination.
She recently teamed up with Burt Bees for their #BringBackTheBees campaign. Vogue met up with Winnie Harlow to discuss beauty, life and her career. Read excerpts below.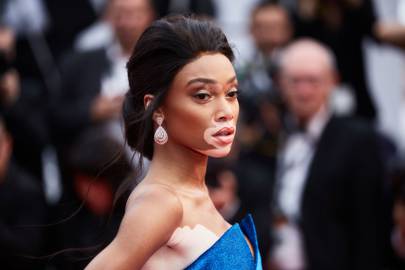 On skincare
I try to keep my skincare routine very simple and don't put too much on my face. If I've been going out a lot, I like to do a lot of different face masks. For a daily cleanse, I use African Black Soap – it's very pure and keeps my face clean. Afterwards, I tone with mixture of water and tea tree oil. I try to make sure that everything I use is hypo-allergenic and natural. I love Eau Thermale Avène's Skin recovery Cream. It's the only one I've used which doesn't make me break me out and completely calms down my skin. A lot of people ask me how I keep my skin fairly smooth and avoid breakouts, and I think that's because I always take off my make-up before I go to bed, and I mean really take it off.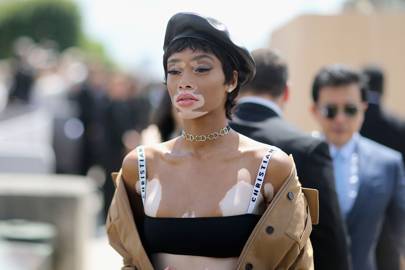 On hair
I always keep my hair protected and I love to do protective styling. The one product that I swear by is Three Sisters of Nature Sweet Honey Rose Treatment. It's a deep conditioner and it smells like candy. I swear, if you get this and you smell it you will never want to buy another deep conditioner because it smells that good. I've started using it as a leave-in conditioner as it softens my hair, smells amazing and it's good for defining my curls. If you add a tiny bit of gel on top it really tames your hair when it dries.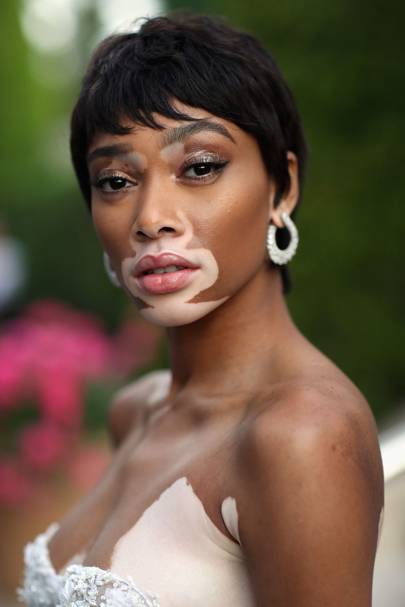 On fitness
In London, I have a lot of different trainers but my go-to gym is Third Space. I hate cardio and I have to do a lot of it currently but I really don't like it, I prefer weight training. Pilates is a lot of fun too, as I love to stretch. If I meet a new trainer, I always let them know that I love to stretch, and if they just make me put my arms up above my head and hold them for a few seconds I have to switch trainers. I did ballet when I was younger and I still practice my stretches after a workout. I also have a gym in my condo in Canada, so I work out a lot there too.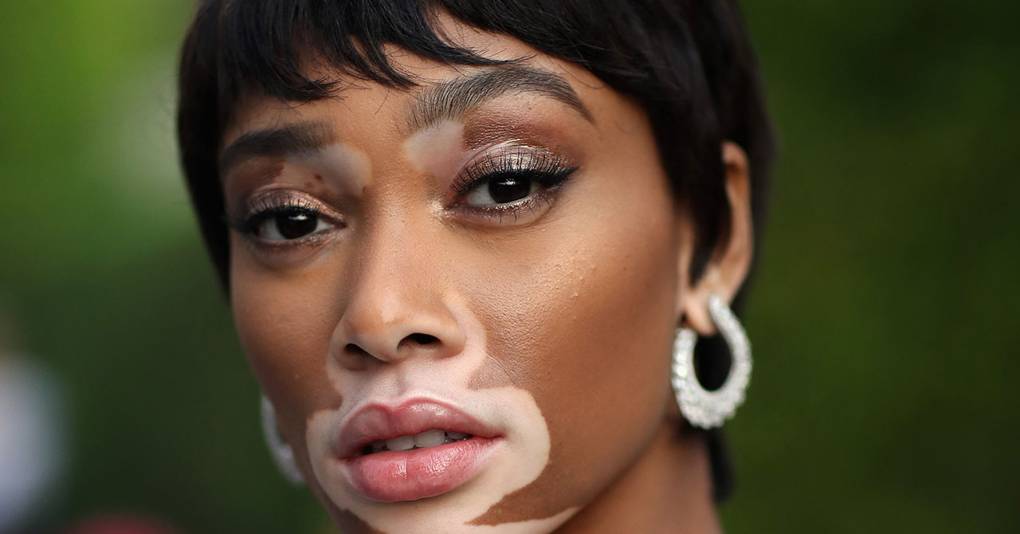 On career advice
I would say whatever your dream is to keep pushing for it, no matter what it is or what people think about it. If it's your dream, never settle. I didn't really want to be a model – it wasn't something that I had my hopes set on. I wanted to be a journalist, and people kept pushing me to model so I did a few things here and there, and then there were certain people who were like actually no, you shouldn't and you can't. That's what made me want to model, when people told me that I couldn't. If you know what you want to do and you put your mind to it, you can accomplish anything.
Read the full interview on Vogue:
---
The owner of this website is a participant in the Amazon Affiliates Program. Therefore, the links here might be affiliate links and sales from them may earn a small commission for us – at no extra cost to you. Since we only recommend stuff we have faith in, you're in good hands.